Web Design & Development
Web Site Planning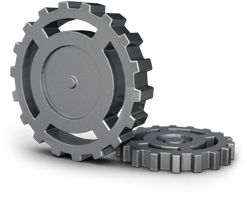 Planning your web site is the most important part of the web design and development process. Visit web sites in your industry and others to determine what will work best for your situation.
Gather the information that will be available on your web site including any photos or graphics to be considered.
Having a general idea of the appearance and functionality you desire for your web presence makes the planning stage more productive.
Things to consider:
Once you have a basic idea of what you are expecting from your web site, we can help "fill in the gaps" and collaborate with you to plan out a web site that is functional, affordable, and manageable.
---
The Web Design Process
Mockups are delivered based on decisions made in the planning process. These mockups will be presented either as image files or as the beginnings of a Joomla!™ test site. Before content and functionality are addressed, the appearance of the website needs approval.
Once the appearance has been approved, the design is converted to a test web site and the content is added.
For best results correspondence is done online through our project management system to ensure everyone is "on the same page" regarding the web design and development process.
---
Web Site Deployment/Going "live"
Once your web site is complete it is made "live". It's crunch time as additional testing is required at this time to make sure all portions of the web site remain functional after going live.
Search Engine considerations immediately come in to play and numerous steps are completed to increase the chances of your site being spidered with the new information as soon as possible.
Ecommerce web site shopping cart and payment systems require additional testing as well.
A new web site is a great marketing and advertising opportunity such as press releases, newspaper, tv and online options.