Using JSitemap Pro to Manage Meta Information
Joomla! Meta information can be added in various places. Manage all your Meta info in one spot with JSitemap Pro.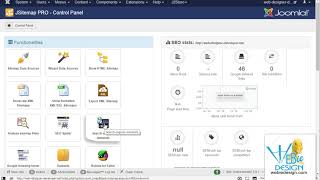 Using JSitemap Pro to add a sitemap
Add a sitemap to your web site and additional content from Joomla! components. A sitemap is valuable to your search engine success.