Details

Written by

Mary webiedesign
Services
Webie Design can design, market, and maintain your web site at an affordable rate.
Web Design and Web Site Development
Our web design and development process has been refined to offer a quality product in a timely manner at an affordable rate. We work with you through the planning, building, and deployment stages to ensure a successful web site. Read More ...
Web Site Marketing
Just because it exists, doesn't mean anybody will find your web site. We can help you reach your target market with native (organic) search engine results and paid advertising campaigns depending on your needs and budget. Read More ...
Social Networking
Facebook, Twitter and other social networking opportunities can drive traffic to your website and provide an opportunity to interact easily with the public. Let us help you get started using these services to drive customers to your web site and business. Read More ...
Web Site Maintenance
Your web site will need regular maintenance including security considerations and content updates. Read More ...
Web Site Hosting and Email
Using our web hosting and email service includes our support when you have a question or something isn't working as expected. Read More ...
Details

Written by

Mary webiedesign
Website Marketing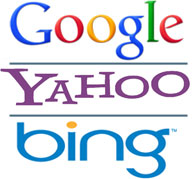 Native Search Engine Rankings
Successful native search engine results (non-paid placement) start in the planning stages of your web site. Careful consideration to the target keywords and phrases should be considered in all parts of the web site content.
Just because your site is exsists, doesn't mean it will automatically rank well. Your web site needs to rank in the top 10 to enjoy any success with click through rates.
We can help you determine the keywords and keyphrases that should be used for your web site and evaluate statistics to help you improve search engine rankings.
---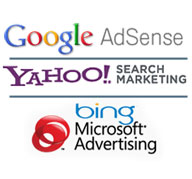 Internet Marketing
Internet advertising campaigns guarantee your web site is displayed for your target keywords and phrases. In addition to prominent placement in search engine results, your ads can be displayed on partner websites that cater to your target market.
Internet marketing can jump start traffic to your web site. Guarantee top placement when competing against popular keywords at a price you have complete control over.
---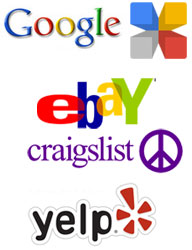 Local / Other
If your business or service caters to local clientele you need a presence in local web site directories. If your web site caters to a worldwide audience you would benefit from the qualified incoming links regardless.
Depending on your product or service, marketing on places like Ebay or Craigslist could also be beneficial to draw traffic to your web site.
We can evaluate what avenues would benefit your business the most and concentrate efforts to draw new web site visitors from non-traditional internet advertising.